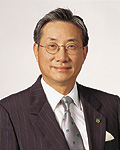 Prof. John C Y Leong OBE, JP
President
The Open University of Hong Kong
Message from the President of The Open University of Hong Kong
It is with great pleasure that I welcome you to the 10th Hong Kong Web Symposium and International Conference on ICT in Teaching and Learning. The longevity of the Symposium and the impressive groups of local and overseas participants it has regularly attracted demonstrate that there is broad agreement about the importance of revolutionizing learning and teaching through technology. They are also an indication of the vitality of this event as an arena for discussion and sharing.
The Conference theme, 'Enhancing Learning through Technology', highlights the challenge which ICT continues to pose for education. This challenge involves the constant development or inspired application of computer hardware and software. It involves the corresponding development of pedagogical frameworks and approaches, which must be continually modified as relevant technology evolves. It seems clear that meaningful progress can only be made through collaboration and sharing between educational practitioners, researchers and technology experts. We are therefore more convinced than ever of the need to bring together these groups through events such as this.
For our part, the OUHK has over the years made a significant investment in the application of technology to learning. We have striven to exemplify how teachers, technologists and educational theorists can work together to deliver the benefits of ICT to students. Along the way, the University has enjoyed a fruitful association with the Web Symposium Consortium. The University's faculty have been active in the Consortium since its inception, and this is in fact the second time that the Symposium has been held at the OUHK, the first being in 2002 at the our Island Learning Centre. The relationship is one built on shared goals, including a commitment to lifelong learning. It is rewarding to see this partnership bear fruit once again.
Hong Kong is a very suitable setting for a Conference of this nature. It is a city that retains a concern for the traditional while simultaneously reinventing and repurposing itself with the most advanced technologies and approaches on offer. I am delighted to welcome our overseas visitors, and hope that during your stay with us, you will enjoy to the fullest the cultural treasures and striking modernity of our city.
I am sure that your time at the Conference and in Hong Kong will be stimulating and rewarding.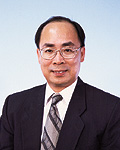 Dr K S Yuen
Chair
Conference Organizing Committee
President
The Hong Kong Web Symposium Consortium
Director
Centre for Research in Distance and Adult Learning
The Open University of Hong Kong
Message from the Chair, Conference Organizing Committee
Welcome, delegates and guests, to the 10th Hong Kong Web Symposium and International Conference on ICT in Teaching and Learning! On behalf of both the Conference Organizing Committee and the Hong Kong Web Symposium Consortium, I would like to thank you for your contributions to a stimulating programme and for joining us for what is sure to be a rewarding and productive two days.
This event is something of a milestone, as it is the 10th in the HK Web Symposium series. The Hong Kong Web Symposium Consortium has had a longstanding commitment to advancing teaching and lifelong learning at all levels, in school, higher, professional and vocational education. The Conference's dual venues this year, The Open University of Hong Kong and St Paul's Convent School, are an illustration of that commitment.
Our theme this year is 'Enhancing Learning through Technology', which implies the breadth of the challenge and opportunity that lies before us. There are great expectations for ICT in teaching and learning. It brings with it the potential to radically improve the way we teach and learn, and an opportunity for technologists, theorists and educational practitioners to work together as never before.
We hope this Conference will help us towards satisfying some of these expectations as well as reporting on progress already made. Our keynote speakers will lead the way, and we have an especially rich offering of keynote addresses this year. We are practising what we preach by arranging for a number of these addresses to be delivered by videoconferencing. Paper presentations will be given by colleagues from places around the globe, among them Italy, Cyprus, the UK, the USA, China, India and Australia. This is a wonderful opportunity to benefit from international perspectives on the diverse areas related to our chosen theme. In addition, a special workshop has been arranged as well as a poster session. We are sure that participants will adopt the kind of collaborative attitude essential to the success of ICT in teaching and learning by engaging with the presenters and one another throughout the Conference.
For our delegates from overseas, we hope you will enjoy Hong Kong while you are with us. A friendly and safe city, Hong Kong offers endless energy and experiences that you simply must sample.
We look forward immensely to meeting you and welcome you to the Conference and Hong Kong.